SEO on Google

Lines of codes

SEO on Bing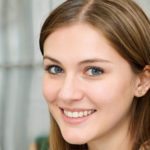 Wish you contact the team
Adapt website for search queries, fix on the first page of a search engine, attract the target audience for a regular website visit. Objective - to increase traffic and improve the referencing of your showcase with the major search engines.
Seo is the acronym for search engine optimization and can be defined as the art of ranking a website or application among the first natural results of search engines.
In French, the seo is referred to as natural referencing. In the French and Western context, the seo essentially consists in "sticking" to the "requirements" and operating modes of google, which concentrates from 75% to more than 90% of search queries depending on the country.
You want google to like your website, to gain presence in search results and to get a more organic traffic?
Then you've come to the right place. For more than 10 years we have been advising and supporting clients in all aspects of search engine optimisation (SEO).
Google rates websites according to the degree of relevance. The higher the scores, the more visible they are and the closer they are to the first page. To be relevant to google, several criteria are taken into account.